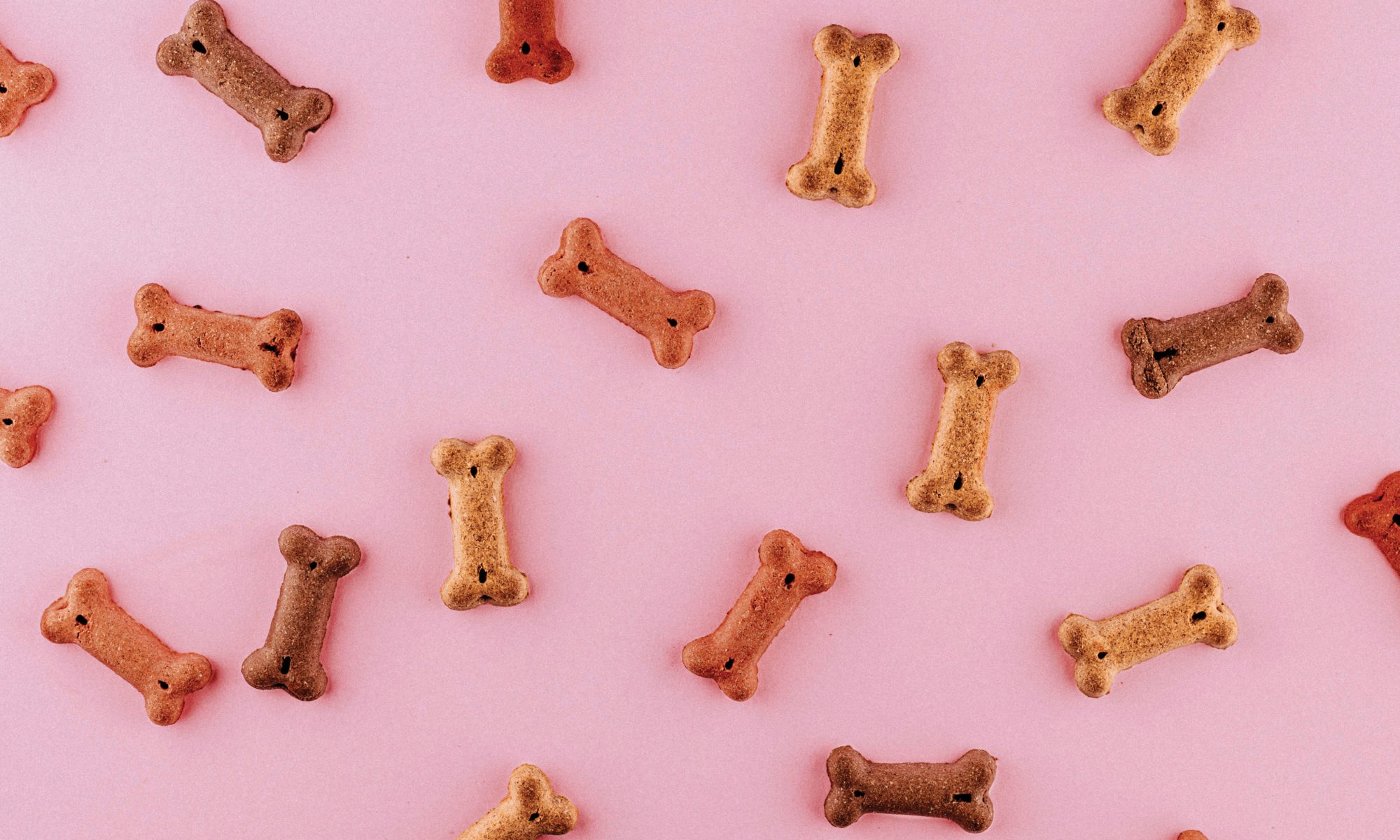 A Primer on Designer Pet Foods
POSH BEDS. BEJEWELED COLLARS. Monogrammed sweaters. Is there anything we won't buy for our furry family members whether they need it or not, including designer pet food? Angela Rollins, a clinical associate professor of nutrition at the UT College of Veterinary Medicine, says it primarily is a buzzword. She is in a good position to know. Rollins is the current president of the American Academy of Veterinary Nutrition. "Designer could be anything trying to appeal to a pet owner in an anthropomorphic way," she says. "In other words, it's a marketing tool."
As owners wade through the myriad of food choices, the information they find on product packaging should reinforce what their veterinarian recommends, not replace it and not rely on anecdotal statements or words such as "holistic" or "premium." While nutritional and caloric needs vary by breed, age, and lifestyle, the World Small Animal Veterinary Association offers the following guidance. A four-pound dog should receive between 140 and 177 calories a day, including treats. A one-hundred-pound dog should eat between 1,480 and 1,855 calories a day to maintain an hourglass figure. When in doubt, ask the veterinarian to help evaluate a food. Pet owners who want to feed a grain-free or homemade diet should first talk to their veterinarian.
Rollins refers to the new pet foods as nontraditional, and that can be in composition or texture. Today, the texture is making waves with new styles rolling out to try to satisfy pet owners' wants beyond kibble and canned. Dehydrated, freeze-dried, fresh frozen, fresh refrigerated diets that resemble homemade diets, and refrigerated loaves are all among the offerings in the pet food aisles. "There are also trends in terms of raw meat products in diets, grain-free diets, home-cooked diets, and vegetarian and vegan diets. There are boutique brands versus the more corporate brands." Rollins says even those lines are blurred because large corporations can own smaller companies or have diets that appear to be boutique. She notes that cats should never be fed a vegetarian diet.
Do the Research
There's a big free-for-all in the pet food industry, and one size doesn't fit all. When asked if this food or that food is good, Rollins says she advises referring veterinarians it is not possible to walk down the aisle at a big pet store and tell whether the food is good or not because one cannot make that determination solely based on the pet food label. "There are so many foods out there, and you don't necessarily know who their formulators are," Rollins explains. Veterinary nutritionists tend to focus more on nutrients rather than ingredients. Does the diet provide the nutrients that an animal needs? "And that could be getting more nutrients or better interplay of nutrients with certain ingredients, but ultimately, we are down to can the body absorb it and utilize it for what it needs. Whether that's using a rabbit or a chicken as the protein, for example, I don't care, so long as the body can use it," she says.
Rollins also emphasizes that it is important to understand that some pet foods may include ingredients that are very appealing to consumers but are formulated terribly. On the flip side, ingredients in other pet foods may make consumers say, "Ewww, I don't like the way that sounds," yet they provide high-quality nutrition. That's a disconnect marketers and savvy pet food companies utilize to promote product sales. An ingredient list that looks nice doesn't always equate to better pet food.
These matters are good to discuss with a pet's veterinarian.
What's in a Label?
Labels are easy to manipulate to include meat as the first ingredient. Pet food ingredients are listed by weight. If a company wants to make chicken the first ingredient, there are several ways to achieve it without necessarily utilizing a lot of chicken. "Wet ingredients versus chicken meal (chicken that has been rendered and dried) weigh more," Rollins advises. "From a nutrient composition standpoint, they are equivalent, and the chicken meal provides all the amino acids and proteins we want, but it weighs less." Less weight means it moves further down the ingredient list.
Meat may also be labeled as the first ingredient if using several carbohydrates in the formula because the carbohydrates can be listed individually and no one carbohydrate will carry much weight. "There are also ingredients I call fairy dust. Anything that comes after or near salt or sodium chloride in an ingredient list is a tiny amount. If you pick up a bag and say, 'Oh, it has blueberries and cranberries,' and they are listed next to salt, it is completely thrown in to appeal to consumers and is not contributing anything to the diet."
Boutique Shopping
"Some smaller, more boutique brands do a fantastic job, work with experienced formulators, and consult boarded veterinary nutritionists. There are others who don't pay attention to those details," cautions Rollins. Larger, more established companies analyze their foods frequently and conduct microbial tests regularly. That doesn't mean big companies don't make mistakes, however. "Nothing is perfect, but it's about mitigating your risk."
Pet food packaging should include contact information such as a phone number or email address, and company representatives should be accessible to answer questions such as, "What is the quality control process for ingredients and finished products? Did an experienced pet food formulator create the diet? Does the company use a third-party manufacturer, and if so, what is their quality control process?" Be cautious about feeding a brand if the company cannot, or will not, provide that information.
Dollars Don't Necessarily Indicate Value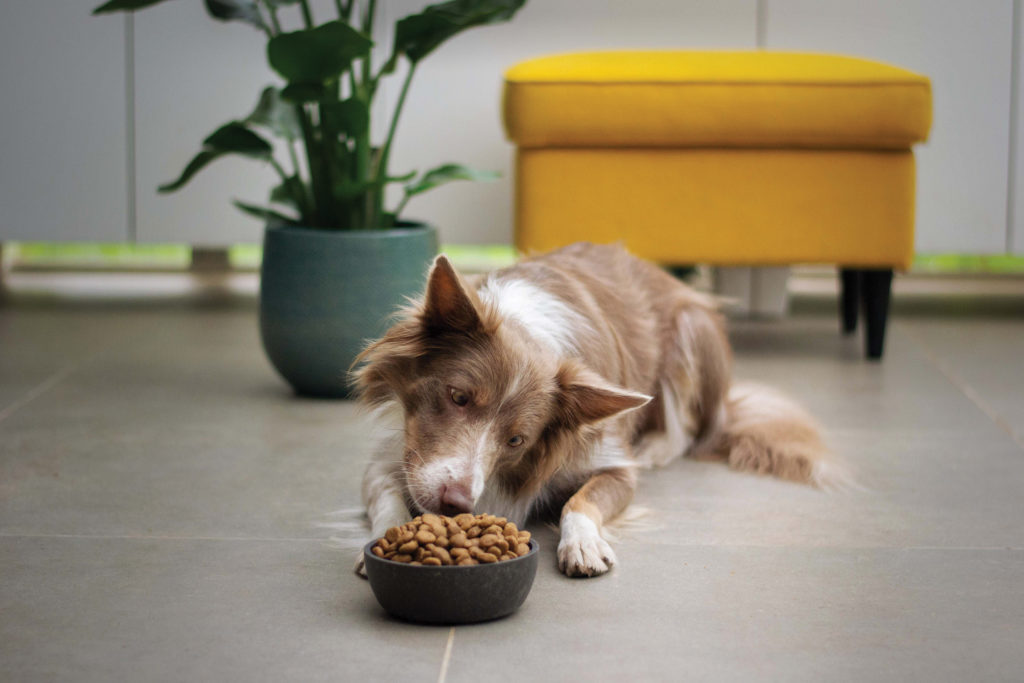 Cost doesn't equate to quality, and Rollins says she is frustrated when pet food companies give the impression an owner needs a second mortgage to pay for their pet's food. "Some companies try to make you feel that you aren't giving your pet the best if you don't buy a super expensive food. You can spend a lot of money on a very bad food, and I think you can get a pretty good food at an affordable price."
"Pet owners should make decisions with a discerning eye. Ask yourself if you are spending a whole lot more money for something that you don't really need. Are you buying the pet food because the package is pretty or buying it because it is the best for your pet?"
Providing the sole source of nutrition—everything a pet needs—is incredibly complicated. This is your animal's health, and you want to use a company that knows what it is doing. Summing up Rollins's advice, inspect pet food packaging closely, with a wary eye, and consult your veterinarian to find the best food solutions tailored to your pet's specific nutritional needs.
---