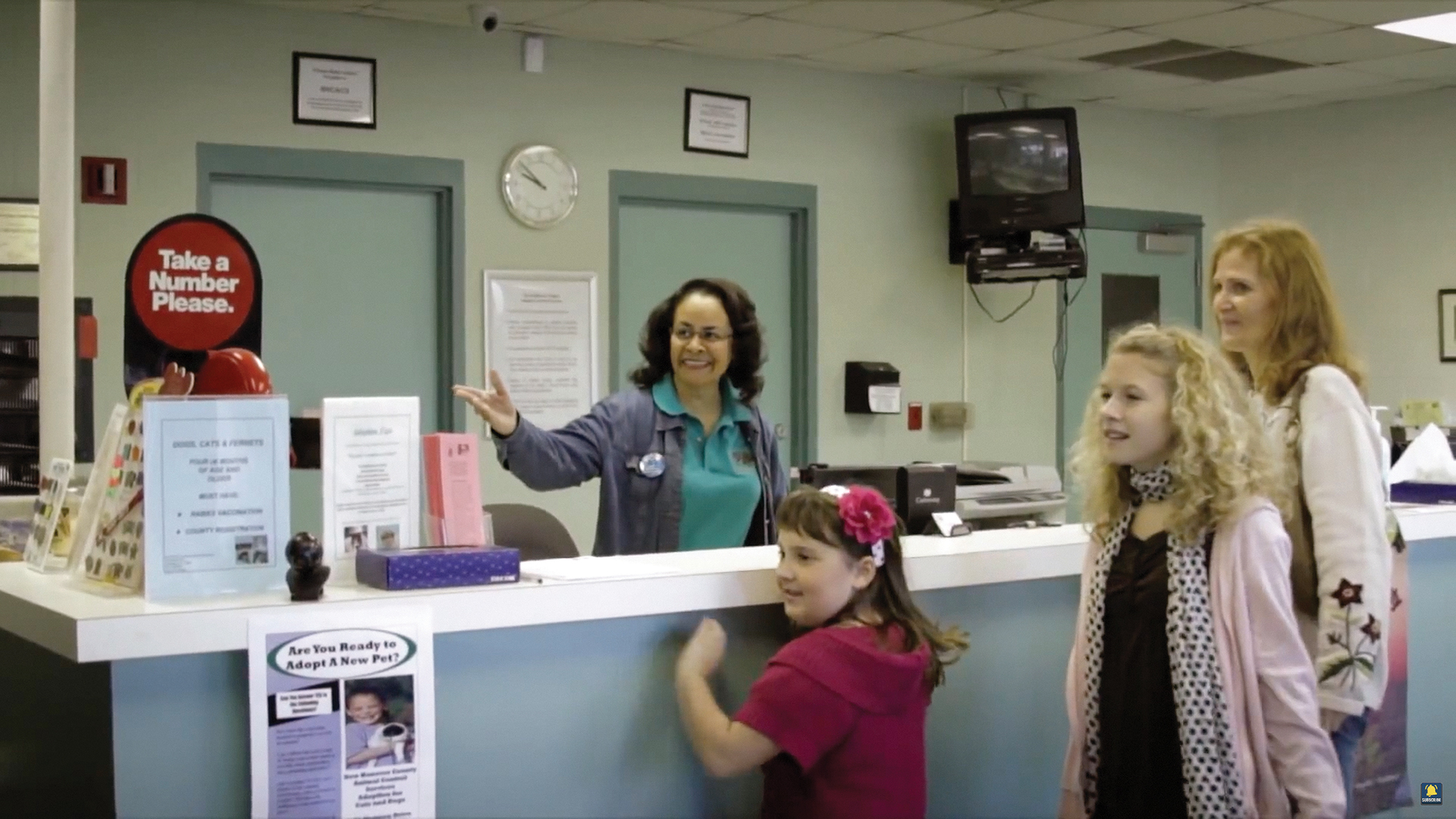 Jean Proctor McNeil ('81) was the first Black student to graduate from the UT College of Veterinary Medicine. Formerly Jean Proctor Boyd, she was born in Chicago, Illinois, grew up in Nashville, Tennessee, and now lives in Macon, Georgia. Throughout her life, she has enjoyed encouraging others to pursue their dream and follow their heart to reach their goals regardless of hardships along the way.
McNeil, the third of four daughters, was born into a solid middle-class family. Both parents were college educated, so the expectation was for each of their children to do the same. Her father had doctorates in pharmacology and toxicology, which sparked a desire to follow in his footsteps. McNeil didn't believe she could handle doctoring people as well as she could animals, and by the time she entered high school, she had decided on a career in veterinary medicine.
This was a lonely path for her because there were no mentors to help along the way. "If you are not a person of color, it is hard to convey the undercurrent of prejudices that are a part of our everyday lives," says McNeil. Her life was no different. "As a high school student in the mid-1970s, I sought employment at every veterinary hospital in Nashville. No one would hire me, nor would they allow me to volunteer."
But there was no deterring McNeil. At Austin Peay State University, she participated in activities that would enhance her chances of being admitted to veterinary school, including majoring in biology and earning double minors in math and chemistry.
Students dubbed veterinary school "cram and catch up." It was a difficult time for McNeil. "I personally felt very alone, as I was the sole African American person on that campus—even the janitorial staff was all white. Since I had not attended undergraduate school at UT, I had to learn the city, the various campuses, and keep up with the assault of coursework."
But she persevered. After receiving her veterinary degree, McNeil worked in private practice in North Carolina before shifting into public health and working at the local animal shelter, ultimately being named the director of Animal Control Services in New Hanover County, North Carolina.
"People used to refer to the shelter as 'the pound' and other not too complimentary titles. In many cases, they were correct; I have personally viewed some very dismal animal shelters that were nothing more than holding spots for unwanted animals, waiting to be exterminated. I knew these animals could use my help and expertise, and I also knew that education was the best way to make long-lasting changes." McNeil believed that educating young children would inspire parents to be better pet owners, as well as raise up a generation of future animal lovers, and she worked to create a more cohesive and united community for better care for the animal population. "We started going into elementary schools to teach young children about rabies prevention and control. We developed a puppet show, which shared the pertinent information in a format children could readily recall."
It took the better portion of her twenty-plus-year career there to see the changes materialize, but she can say, "We did make a difference. Shelter medicine had little voice in veterinary schools or circles back in the early eighties; however, today it is common practice to see it as part of the curriculum. I believe the work that I did from inside animal control helped to highlight the void that shelter animals and workers experienced. We were the forgotten, despised, and discarded group." Today, shelter medicine is an integral portion of the veterinary curriculum at most universities, including UTCVM.
McNeil was able to mentor future veterinarians in the pre-veterinary club at the University of North Carolina, Wilmington, in New Hanover County, and it became one of her greatest joys. "I was able to advise them about the public health aspect of our profession, and they logged volunteer hours taking the puppet show to schools, helping in surgery, and assisting us with various rabies clinics around the county," says McNeil. "I am pleased and proud to have stepped outside my box of dreams to do something to make a lasting difference for many underserved animals in our nation. I'm hopeful my story can help someone lead the life they desire. Mine has been a whirlwind of many changes, but I believe in the end that every step of the way has been worthwhile."
---