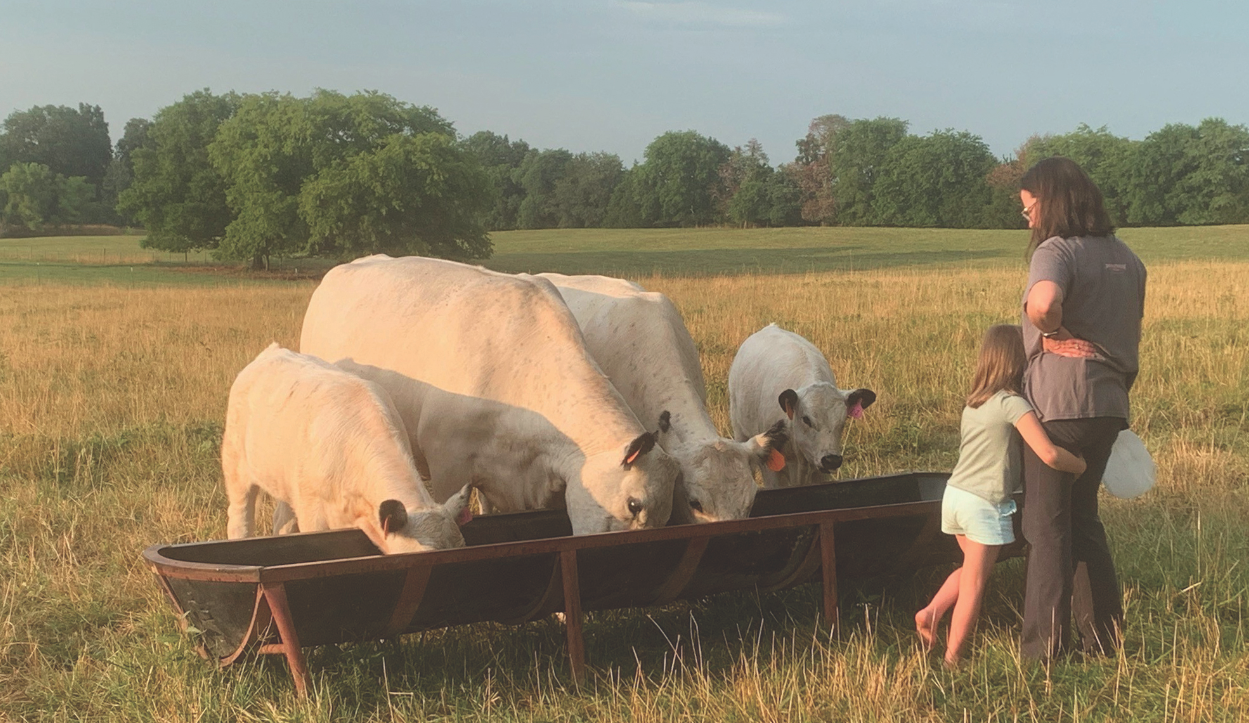 Meet a servant of people of Tennessee and the state's agriculture producers
As a youngster, Samantha Beaty (UTCVM '01) was drawn to dogs and horses. Growing up on a small farm in a community without a veterinarian, Beaty witnessed her father pulling calves and trying to help a mare foal. "It's a pretty helpless feeling knowing there's no immediate access to veterinary care," Beaty says. "I was six or seven years old when I saw that. And not that I thought I'd go 'save Jamestown, Tennessee,' but I thought to myself, 'this area of the world needs a veterinarian.'" Even at a young age, Beaty saw a need and her determination to fill it set her on a course to UT to earn her doctor of veterinary medicine degree.
In January 2019, Beaty was named state veterinarian and assistant commissioner for animal health in Tennessee when Charles Hatcher (UTCVM '84), who formerly held those positions, was sworn in as Tennessee's thirty-eighth commissioner of agriculture. Beaty is responsible for protecting and monitoring animal health throughout the state. "I like the service aspect and many people don't see that in a regulatory agency, but I do feel strongly this job is a service position. I want to serve the people of Tennessee and the state's livestock producers. As a producer myself, I want to see a thriving animal population and industry," she adds.
Beaty's experiences as a veterinarian prepared her to be the state's top vet: she has worked in large animal, mixed animal, and small animal practices. She volunteered with the Maun Animal Welfare Society in Botswana, an agency that works to protect the country's wildlife through domestic animal care. While there she spayed and neutered dogs and helped manage a distemper outbreak.
Yet Beaty wanted to get back to her animal agriculture background, and she got that chance in 2016 when she became a staff veterinarian with the Tennessee Department of Agriculture, where she oversaw and helped develop the livestock welfare program. Beaty credits a dedicated field staff and Extension specialists with the program's continued success.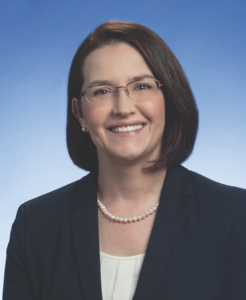 The big picture is what she considers the best aspect of her job. Beaty says she enjoys helping to protect animal agriculture from disease and helping animals through livestock welfare. "I geek out about foreign animal diseases—I don't want any of them in the state—but I love learning about them! TDA [Tennessee Department of Agriculture] does a great job of surveillance and prevention in Tennessee."
Beaty says preventing the spread of foreign animal diseases such as a highly pathogenic avian influenza, foot and mouth disease, and African swine fever in the state is a primary priority of the state veterinarian's office because of the potential negative impacts to the economy and the food supply. Avian influenza has been a priority since February 2022. With multiple detections in Tennessee last year, many nations have disallowed imports from Tennessee. "Getting people back into commerce is a big deal," Beaty says. "Part of our emergency response preparedness is to try to keep agriculture moving to protect the food supply, jobs, and animals."
As state veterinarian, Beaty says her focus, her passion, and her mission are to promote and protect animal agriculture and animal welfare in the state of Tennessee. That means helping producers keep animals healthy so that animal industry thrives and contributes to a healthy food supply for consumers. In essence, Beaty is giving back to agriculture.
---