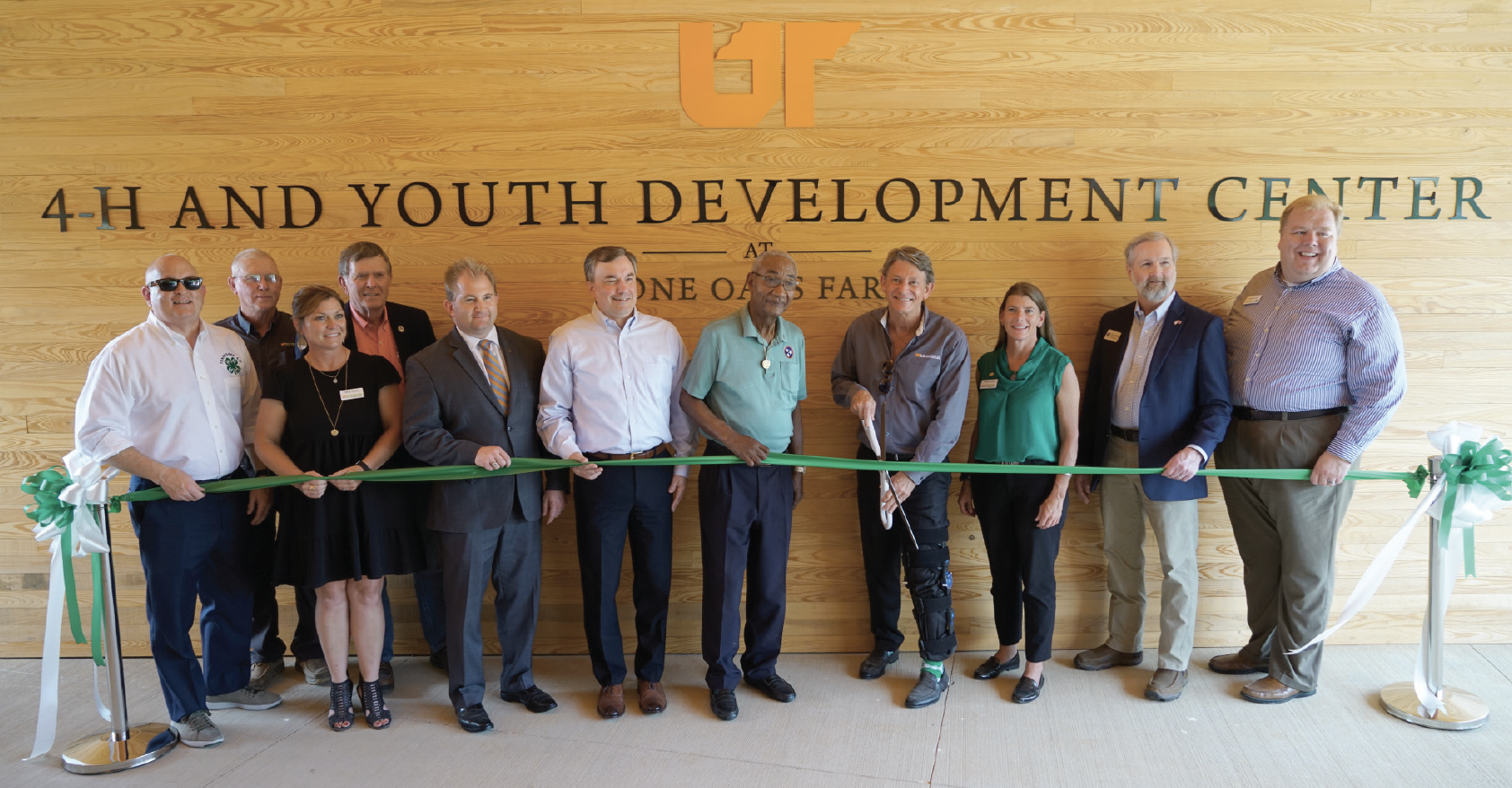 News around the Institute
UT EXTENSION OFFICIALLY OPENS LONE OAKS FARM 4-H AND YOUTH DEVELOPMENT CENTER
The much-anticipated debut of Lone Oaks Farm as a 4-H and Youth Development Center for West Tennessee has arrived. Community leaders joined with UT and Institute officials to cut the ribbon on the new facility at a ceremony held May 22. The very next week, the first 4-H youth arrived for camp.
The state-of-the-art facility is designed to provide interactive learning opportunities for students through advanced on-site science, technology, engineering and math education; leadership development; and agriculture programs not available in traditional classrooms. It includes world-class laboratories, horticulture systems, gardens, hiking trails, recreational activities, and more. Open to K-12 students across the region, the camp held its first session only one week after the ribbon cutting.
UT System President Randy Boyd says, "The ability to offer overnight educational programs, teach valuable life skills, and carry out daily STEM activities at Lone Oaks in West Tennessee is a tremendous enhancement to the region's educational opportunities. Knowing the workforce needs in STEM fields are growing across the region, the timing couldn't be better."
Lone Oaks Farm spans more than 1,200 acres of fields, farmland, woods, trails, waterways, lakes, and more. The newly constructed 4-H and Youth Development Center features room for sixty-four overnight campers in four cabins, with more cabins planned in the future. Beyond the STEM center, the Lone Oaks Farm grounds are home to more than a dozen residences, numerous event spaces, and the largest collection of antique American hand tools in the United States. In addition to regularly hosting youth camps, weddings, conferences, and company retreats at the many venue locations, the property is also a functioning farm featuring livestock, fruit and vegetable gardens, hay production, and other agriculture operations.
Lone Oaks Farm is also internationally renowned for its $3.5-million shooting facility, The Clays, featuring sporting clays, skeet, trap, and other shooting activities as well as the Hunter Education Center, which provides recreational and educational shooting and hunting sessions for visitors of all ages.
"Many thanks to those who made the center possible, as we can provide the outstanding skills and leadership development students need to be successful by igniting their curiosity for science and for the world around them," says Ashley Stokes, dean of UT Extension.
CELEBRATING ONE HUNDRED YEARS OF 4-H ROUNDUP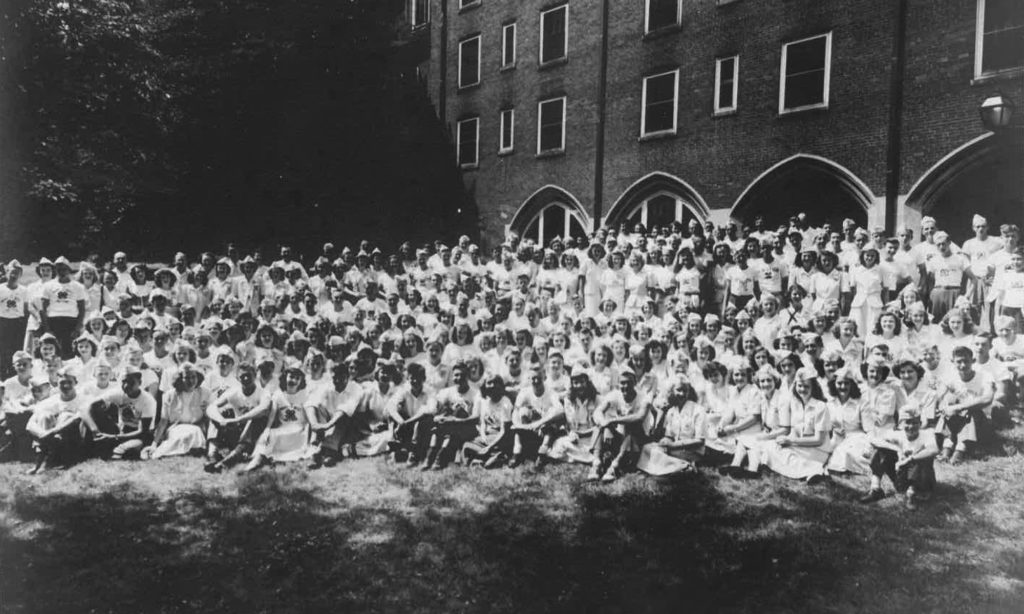 Across Tennessee, 4-H'ers engaged in service projects this spring through a campaign called One Hundred Ways to Celebrate Roundup. Their good works were the prelude to the 100th anniversary of 4-H Roundup, which UTIA hosted on July 17 through 21 on its Knoxville campus.
Since 1923, youth from across the state have gathered for learning and fellowship. Today, youth participate in interviews and presentations about their 4-H projects, as well as enjoy civic, leadership, and social opportunities.
In its earliest years, Tennessee 4-H Roundup was known as a short course in agriculture and home economics offered to 4-H club boys and girls. The photo shows 1948 short course participants on the campus of the University of Tennessee, Knoxville. The first short course, held in 1923, was expected to attract 300 club boys and girls from the farms of the state.
FIVE RECENT PATENTS AND A NUMBER ONE GLOBAL UNIVERSITY RANKING
Five patents AgResearch scientists have received since January 2022 span discoveries in animal reproduction, plant genetic engineering, and polymer science:
Methods for improvement of semen quality, MX/a/2018/008256 (Mexico) and 17736220.9 (Europe) by J. Lannett Edwards, Louisa Rispoli, F. Neal Schrick
Episomal DNA vectors for plant genetic engineering, 16/595,887, Scott Lenaghan, Alessandro Occhialini, Alexander Pfotenhauer, Agnieszka Piatek, C. Neal Stewart
Plasticized terephthalate-based polyester blends containing fatty acids or esters thereof, 16/519,396, Kokouvi Akato, David Harper
Method of producing carbon fibers and carbon fiber composites from plant derived lignin and its blends, 15/799,240, Joseph Bozell, David Harper, Omid Hosseinaei, Nicole Labbé, Adam McCall, Nathan Meek, Jimmy Mynes, Don Naab, Dayakar Penumadu, Timothy Rials, Daniel Webb, Stephen Young
UT's advanced capabilities in polymer science led US News and World Report to select UT as the top global university in that field in rankings announced in September 2022. AgResearch scientists and their impacts in the UTIA Center for Renewable Carbon and Department of Biosystems Engineering and Soil Science contributed to that outstanding recognition.
YO-YO MA AND A MULTICULTURAL POP-UP AT THE NATIVE AMERICAN INTERPRETIVE GARDEN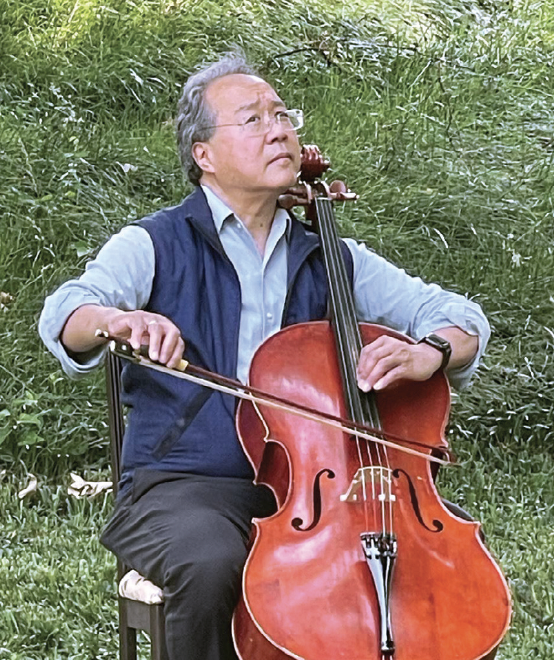 The Native American Interpretive Garden, located beside the Indigenous Mound on the UTIA campus in Knoxville, was host to a program presented in May by Our Common Nature, a collaborative partnership between renowned cellist Yo-Yo Ma and Big Ears Festival celebrating cultural experiences that lift the myriad voices of Appalachia—Indigenous, European, Latinx, Black, and beyond.
The Raven Rock Dancers, a multigenerational Cherokee dance group, demonstrated traditional social dances and led the audience in a rousing group dance. This was followed by a performance by Ma.
The garden is a cooperative effort between the University of Tennessee and the Eastern Band of Cherokee Indians (ebci.com). The goal of the project is to honor Native American traditions dating back to 600 A.D. when the Woodland Period People used mounds as a way of burying and honoring their deceased.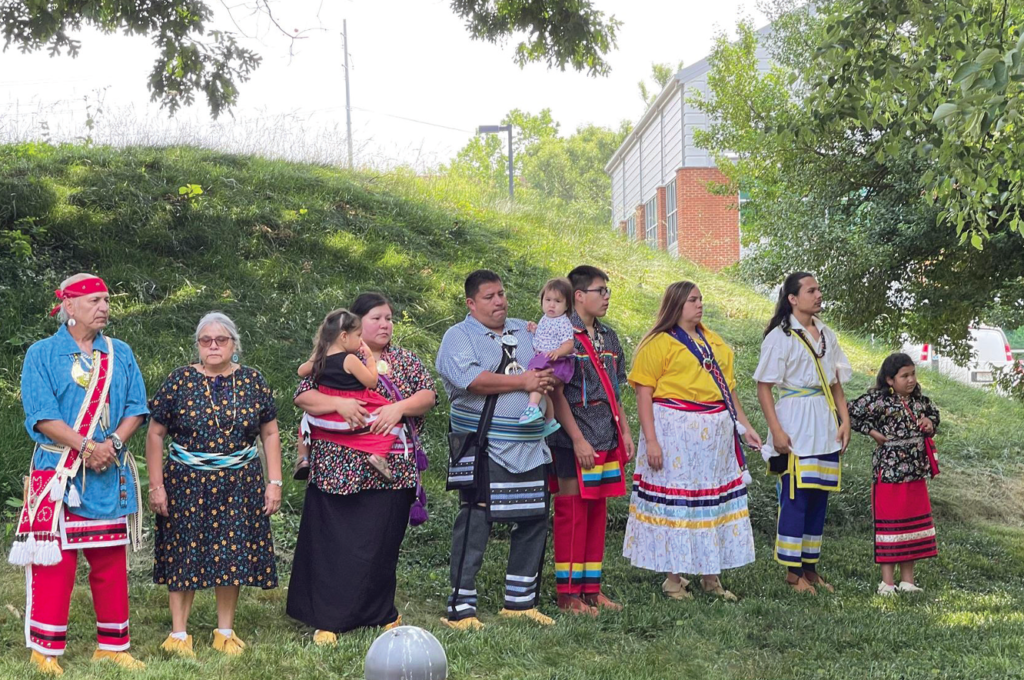 UT CENTER FOR VETERINARY SOCIAL WORK ESTABLISHED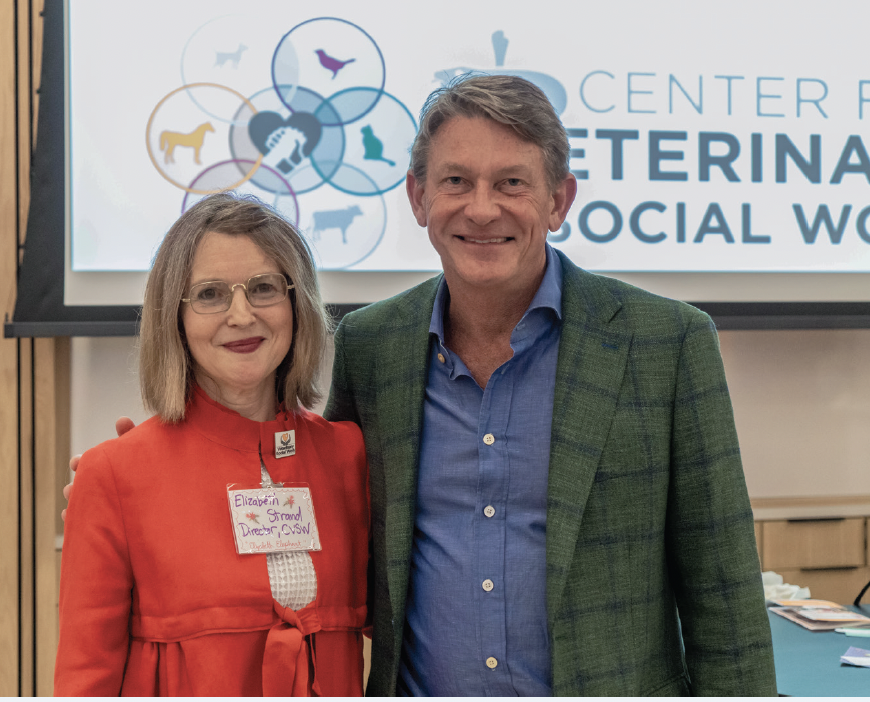 Students, faculty, and staff with the College of Veterinary Medicine are celebrating the launch of the UT Center for Veterinary Social Work. The center is the culmination of a thirty-seven-year relationship between the UT Colleges of Social Work and Veterinary Medicine.
This new interdisciplinary center is dedicated to research, education, and service in the inter-professional space of veterinary social work, which is a One Health human-animal interactions model. Veterinary social work focuses on problems and opportunities in four overlapping areas: the link between human and animal violence, animal-assisted interactions, grief and bereavement, and intentional well-being.
UT HOPYARD DEBUTS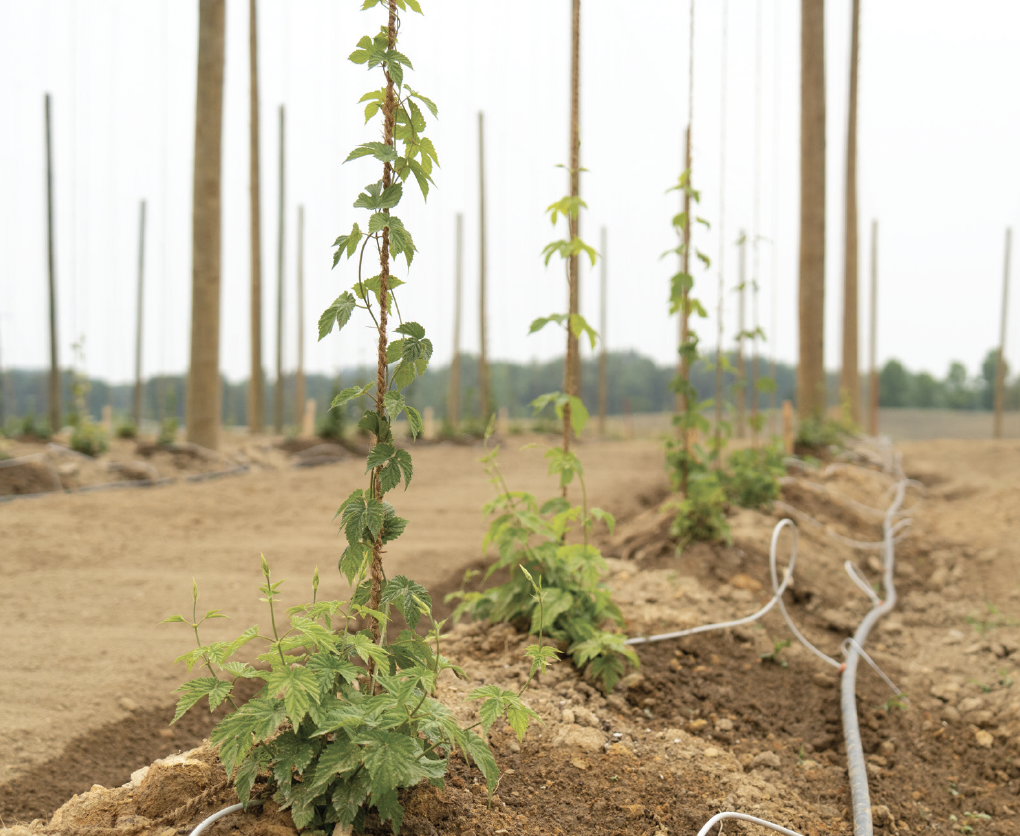 Researchers and Extension specialists are teaming up to support Tennessee's growing craft brewery industry. This spring a UT Hopyard was constructed and planted at the East Tennessee AgResearch and Education Center Plant Sciences Unit on Alcoa Highway, and the Institute hosted a ribbon-cutting ceremony and educational event in June as part of the hopyard's grand opening. UTIA experts also contributed to hops-focused programming in Memphis presented by Agricenter International. Both events occurred during Tennessee Hops Week.
The UT Hopyard will generate much needed research data and provide a site for future educational hands-on demonstrations and trainings for hops producers and industry partners.
A FRUITFUL CAREER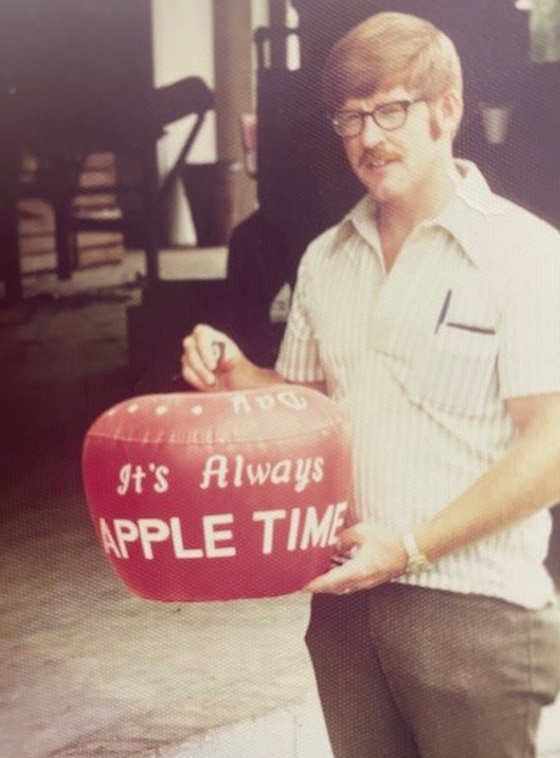 Every retiree has career impacts. David Lockwood's transformed an entire industry.
For close to fifty years, Lockwood served Tennessee fruit and nut producers in his capacity as state Extension specialist and professor with the Department of Plant Sciences, a role from which he officially retired last year. It was a calling this son of a farmer was literally born to do.
Read more about Lockwood and his impacts in an article Our Tennessee magazine published this spring.
TENNESSEE RIVERLINE PARTNERS WITH UTIA
Visionaries from across the Tennessee River Valley met in January to discuss future endeavors for North America's next great regional trail system at the sixth annual Tennessee RiverLine Summit. Held at the Lake Guntersville State Park Lodge in Guntersville, Alabama, the summit attracted community leaders, planners, investors, and outdoor enthusiasts interested in developing, promoting, and enhancing the system of recreational trails, including blueways, or water routes, along the 652 miles of the Tennessee River stretching from Knoxville to Paducah, Kentucky. During the meeting the Tennessee RiverLine project was announced as a major initiative of the UT Institute of Agriculture.
A partnership between UT Knoxville, the Tennessee Valley Authority, and participating communities along the Tennessee River, the Tennessee RiverLine was initially envisioned by a student in a class led by Brad Collett, director of the Tennessee RiverLine Initiative and a professor at the UT College of Architecture and Design and Department of Plant Sciences at the Herbert College of Agriculture. Students in the sustainable landscape design concentration offered jointly by the School of Landscape Architecture and Department of Plant Sciences, and students in other majors across campus often contribute to Tennessee RiverLine as part of their curriculum. As a major initiative for UTIA, realizing the Tennessee RiverLine vision will be accelerated through the strengths the Institute provides.
"With the Institute's focus on education through the Herbert College of Agriculture, a presence in every county through UT Extension, a commitment to discovery and innovation through UT AgResearch, and the ability to engage with communities through land-grant university partners in Alabama, Kentucky, and Mississippi, the UT Institute of Agriculture and the Tennessee RiverLine are a natural fit," Collett says. "The Tennessee RiverLine team and I are excited to continue our historic efforts on behalf of all of our partners across the region with the support of UTIA."
For more about the Tennessee RiverLine, visit the initiative's website.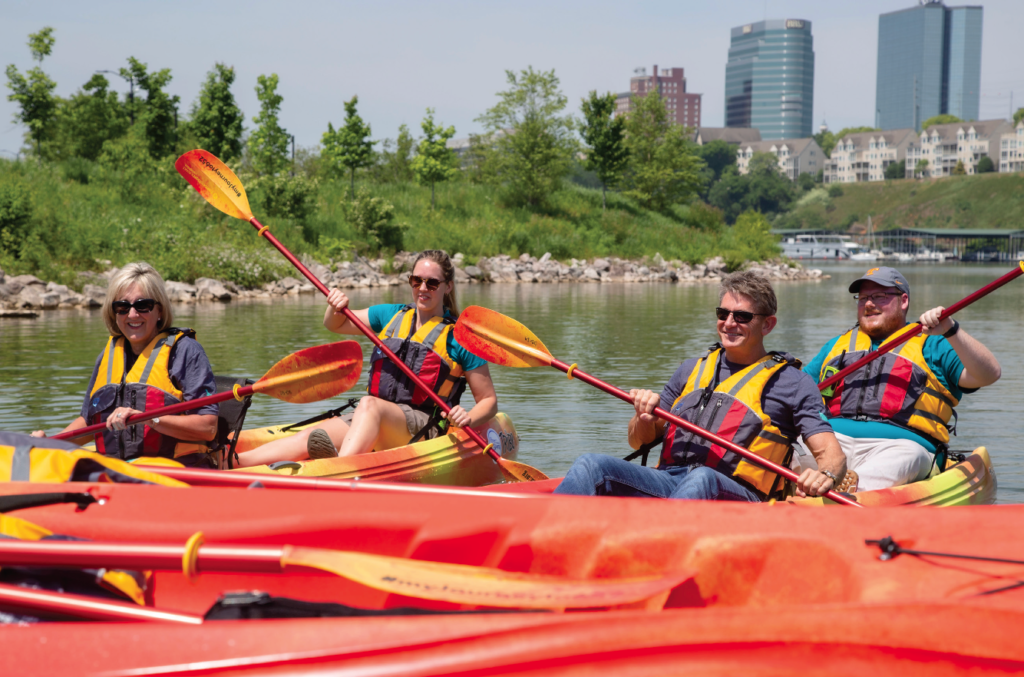 ---