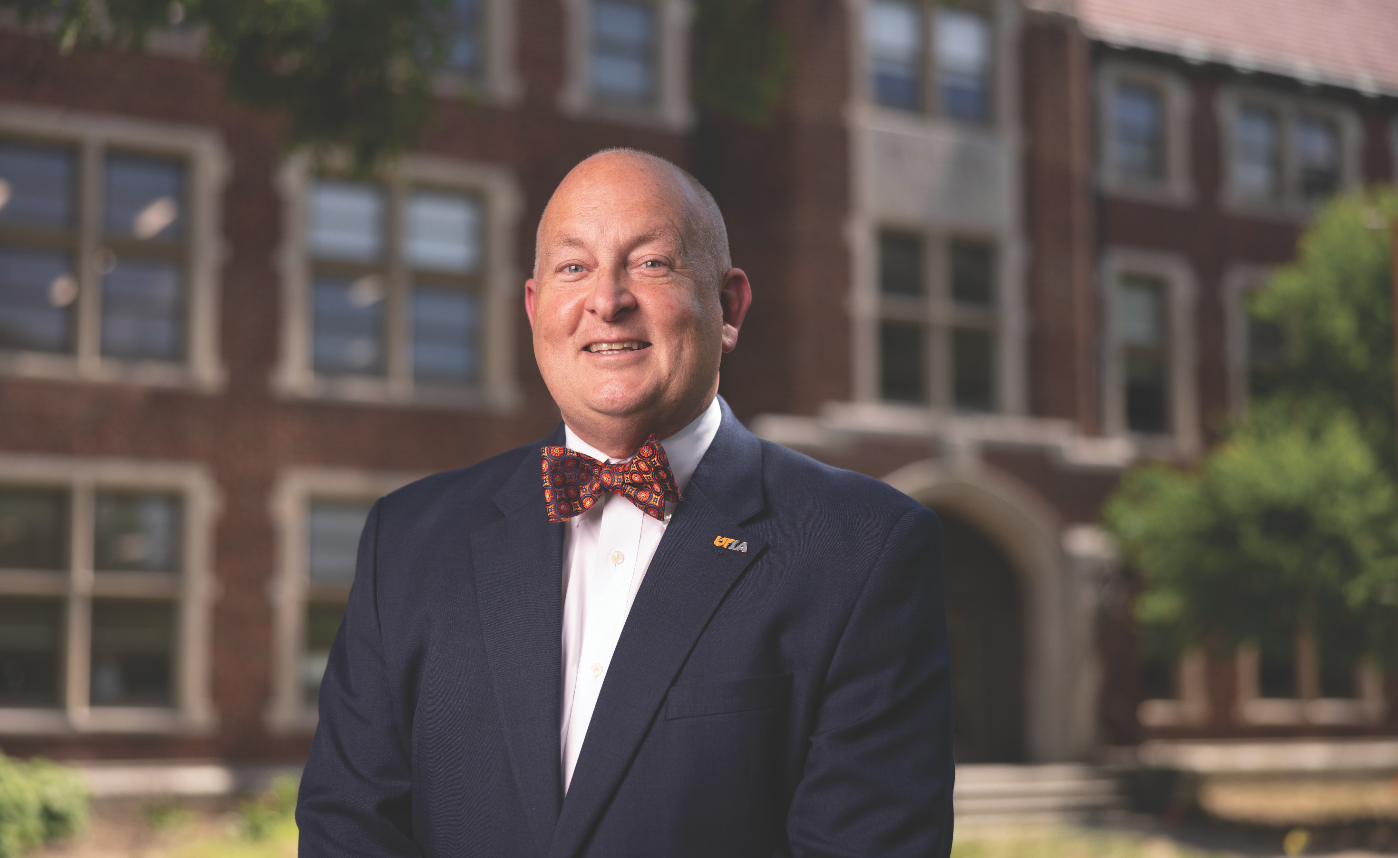 A note from UTIA's senior leader, including comments about the magazine and the state of UTIA's impacts across Tennessee.
My first months on the job at the University of Tennessee Institute of Agriculture just happen to also be my favorite times of the year, spring and summer!
And I may be a little bit biased, but one of the most spectacular places you can experience these seasons is in Tennessee. The dogwoods in East Tennessee, the redbuds across Middle Tennessee, and the Virginia Bluebell flowers in West Tennessee provide a beautiful backdrop for all our springtime activities across the state, followed by the delicious and abundant bounty from farmers' fields when summer arrives.
Even the busiest of people can't help but stop and appreciate the brilliant transition from the darker days of winter to the kaleidoscope of colors that emerge each spring, and into the summer.
I'm observing that myself in my new role.
From my fresh perspective, UTIA is blossoming in numerous and exciting ways. In UT Extension, we are celebrating the 100th year of 4-H Roundup in Tennessee. Tennessee 4-H has a membership of 136,000 and provides youth with incredible leadership and citizenship opportunities in all 95 counties. UT AgResearch is surging, as we exceeded $80 million in research expenditures for the first time, with a 12 percent increase over its previous best year, fiscal year 2020. And in education, the Herbert College of Agriculture gained its first school when the Department of Forestry, Wildlife and Fisheries officially became the new School of Natural Resources, while the College of Veterinary Medicine opened the new Teaching and Learning Center which will allow for the first increase in admissions since 1976.
And that's only a small part of what's happening all across UTIA.
I'll be traveling to all corners of Tennessee to listen to your stories. I'm also looking forward to continuing to meet key constituents from all over who are engaged in and benefit from UTIA. It's through the connectivity of our friends, graduates, supporters, and partner organizations that we'll be able to maximize resources across the state to build the best future for Tennessee agriculture. And if it's good for Tennessee agriculture, the nation and world will benefit too.
Many thanks for the warm welcome you've given to my wife, Hollianne, and me as we transition into this new role. I'm humbled and excited to be here and to have this opportunity to work with you.
All the best,
Keith Carver, PhD
UTIA Senior Vice Chancellor
and Senior Vice President
---