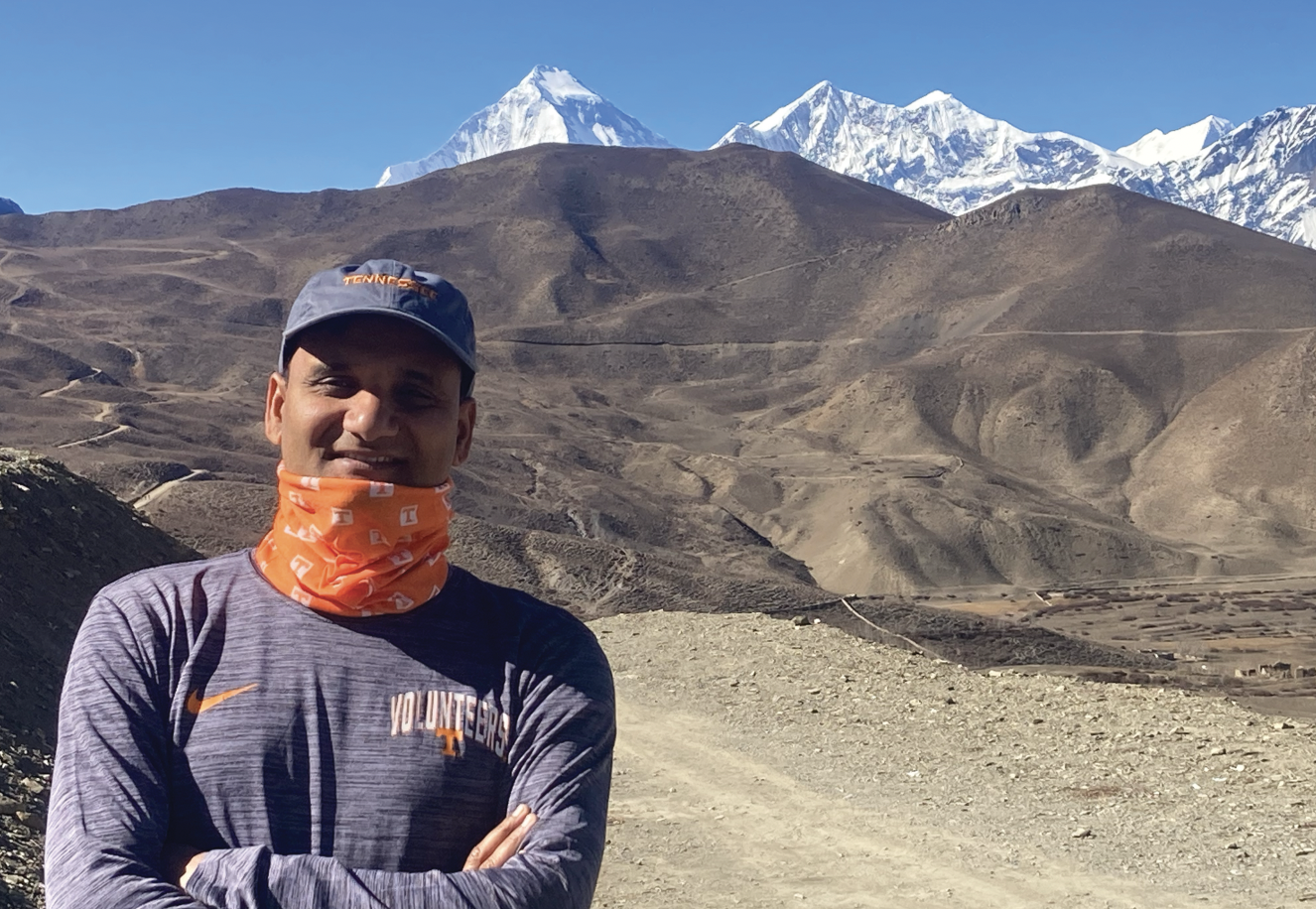 Global Exchange Program Facilitates Exchange of Skills and Knowledge for Faculty and Students
Partnerships forged in the Herbert College of Agriculture have opened the doors for greater research scholarship, more robust teaching methods, and increased global engagement through Fulbright Program opportunities for both faculty and students.
The Fulbright Scholar Program and Fulbright US Student Program are United States global exchange programs that work to improve intercultural competency and diplomacy through the interchange of knowledge and skills. Throughout 2022 and in 2023, two UTIA faculty and two students used the skills and expertise they developed at the university to grow international engagement by participating in the Fulbright program.
Professor Neelam Poudyal in Herbert's School of Natural Resources used his award to expand his research in Nepal. Poudyal's work focuses on how stakeholders in natural resources use and conserve resources. He explores how social, economic, and cultural factors impact behavior for conservation and management of natural resources. "More recently, I have been working on social science research related to efficacy of community partnership programs in improving park-people relationship and human-wildlife coexistence," Poudyal says. In 2019, he received funding through the UT Smith Center for International Sustainable Agriculture's seed grant program to establish partnerships in Nepal. Poudyal was able to build on that experience by completing his Fulbright there.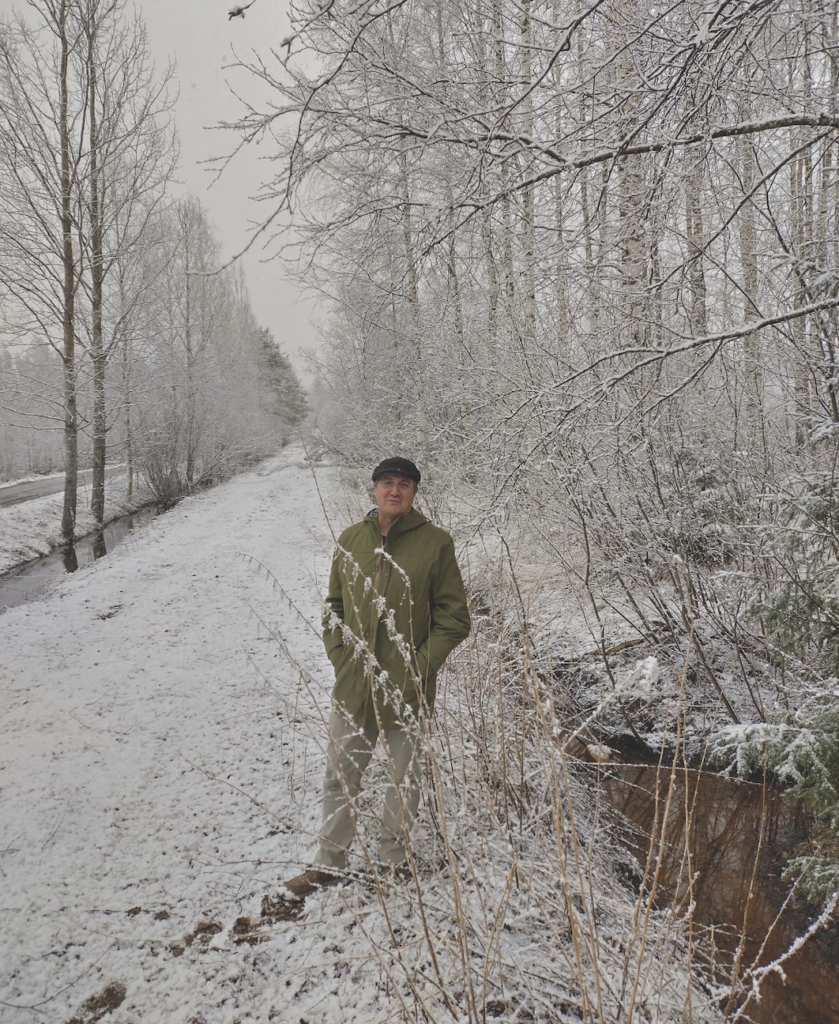 "The experience broadened my view and understanding of the issues impacting natural resources across the world," Poudyal says. "Getting to know more about these circumstances has helped me develop new research questions to inform policy and management of these globally important resources."
Adam Taylor, School of Natural Resources professor and Extension specialist focusing on Tennessee wood products, works to solve technical problems for wood users through sustainable methods. Taylor is completing his Fulbright in Finland, where he is concentrating on carbon accounting. Participating in the Fulbright program created an opportunity for Taylor to pursue research interests outside of his comfort zone. "My main goal was to explore a topic outside my area of expertise," Taylor says. "Finland made the most sense because much of the peer reviewed literature in this field is written by faculty based there."
Both Taylor and Poudyal have similar goals for their time as Fulbright scholars: developing lasting collaborations between UTIA and their host institutions, making their findings available to the global community through peer reviewed publications, presenting research at both academic and industry-based conferences, incorporating what they learn in their courses for UT students and more effectively mentoring grad students. "I'm expecting this experience to be consequential for myself in ways I can't predict," Taylor explains. "Carbon accounting in relation to forestry is a growing field, so I'm excited to see where this could lead."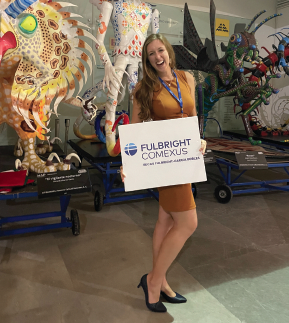 Two recent UT graduates affiliated with UTIA received 2022-2023 Fulbright student awards through the Fulbright US Student Program. Ashlyn Anderson, a '22 graduate with a degree in food security, public health, and nutrition and a minor in Hispanic studies and international agriculture, has been serving as an English teaching assistant in Mexico as a Fulbright-Garcia Robles Scholar through the US-Mexico Commission for Educational and Cultural Exchange. Outside of the classroom, she helped organize a virtual conference, "Sustentabilidad en el ambiente, comunidad y enseñanza de instituciones educativas," which featured UTIA faculty and staff who discussed sustainability across academic contexts. Anderson hopes to build on both the conference and her project from her time as a 2019 Milam Scholar in Guatemala by constructing a community garden at the school where she works.
"This experience has helped me understand the importance in not viewing other countries through a monolithic lens, ignoring the diversity of food, art, culture, language, and people that make them feel like home," Anderson says. "I seek to mitigate these misunderstandings through reciprocity and solidarity because we are really connected through a shared vision for better health and brighter futures for all people." She hopes to carry this vision with her following her Fulbright when she pursues international graduate studies in nutrition and public health as a Rotary Global Grant Scholar.
Niamh Schumacher, a '21 Herbert graduate with a degree in food science, is completing her Fulbright in Kigali, Rwanda, as an English teaching assistant. In 2019 she completed a nutrition intern for the Tworore Inkoko, Twunguke Project through the Smith Center in Musanze, Rwanda. She led nutrition trainings and cooking demonstrations for rural Rwandan farmers where she also conducted research on the dietary patterns of Rwandan farmers. Schumacher applied to the Fulbright US Student Program hoping to find an opportunity to return there. "This is my first formal teaching experience and adapting to this new role has been a great learning experience. I teach incredibly bright primary students who are focused and eager to learn," Schumacher says. "It has further solidified my passion for travel and international development."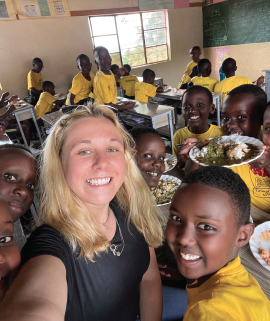 Schumacher credits the Smith Center and her time as a Herbert student for giving her the opportunity to go abroad and allowing her to follow her passion for international development. "International experience is important and transformative for all young people. I know I would be a completely different person today if not for my experience working in Rwanda as a sophomore at UT. My experience as a Fulbright scholar has been just as wonderful and enriching as I expected it to be."
The Fulbright Program creates opportunities for students and faculty to teach, study, exchange ideas, conduct research, and contribute to mutual understanding. UTIA faculty and staff who participate increase international collaboration and represent the university all over the world. These faculty and students foster Real. Life. Solutions. here in Knoxville by building their skills, connections, and knowledge around the world.
---